It was a pretty emotional afernoon, nevertheless from these pictures you could think it was always amazingly sunny. Well, it wasn't... we had to rush fastly home avoiding to invade the pitch after the game (a tradition of last seasonal game in Italy), because Monia and Mauro weren't havin anything to cover themselves with, and from the start of second half it seemed all water in the whole sky had to gather over the stadium exactly ;)
I met there my cousin Andrea and his wife Daniela!!!!! (she supports Juve..shhht..... ;)) and in the end, no matter the rain, it was a super afternoon.
Ah.. the game was painfully boring ;)
yes.. I am crazy ;)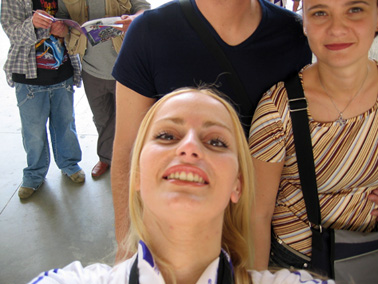 ehehe :P
The Stadium and Curva Fiesole...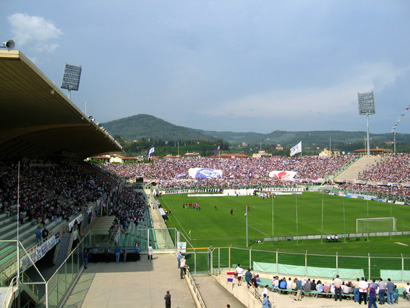 Packed as always :)