My youngest cousin (he's 15 only, but he looks almost 20.. eheh ;)) has his day of meeting with Holy Spirit (if you believe in Catholic principles) otherwise... this is a reason for watchin a party ;)
Tommy's group at Chresima...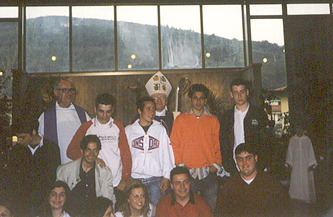 he's the tall one with the orange pullover!
Tommy between his parents, Orlando and Stefania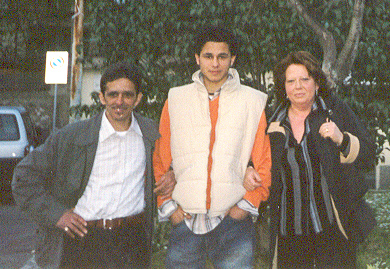 Stefania is actually MY cousin...Tommy is second degree one ;)But who cares?
Me and Tommy :)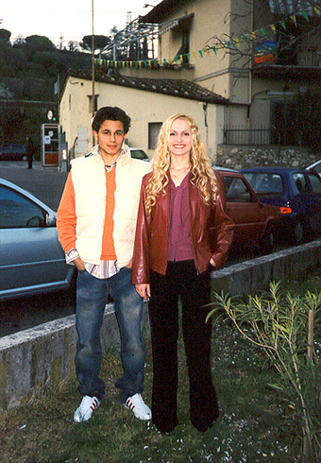 In my family (this is the side of my mum's family, but it's the same also from my dad's side) like in many other Italians ones there is a huge tradition of big parties when events (religious or not) happen. We use to meet with all relatives, and eat for hours and hours. Now, the point is that in my fmily especially, everyone seems to be a great chef (I am not talkin about me.. not yet, but I am learning well they say ;)) which makes this a massive challenge with forks and knives (and your stomach!!!!!)
But we are all liking this ;)
from left:Stefy,my cousin,her mother,Aunt Nada,MUM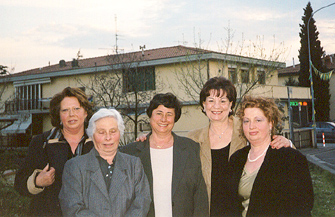 My aunt Anna and my cousin Rita:women of Family from MUM's side!
Tommy and his cousin(and my second degree one)Yuri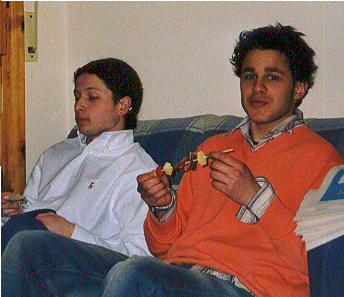 who's my cousin Rita unique son :)
Tommy with his brother Simone and...
Simo's lovely girlfriend :)



Me and my cousin Cinzia...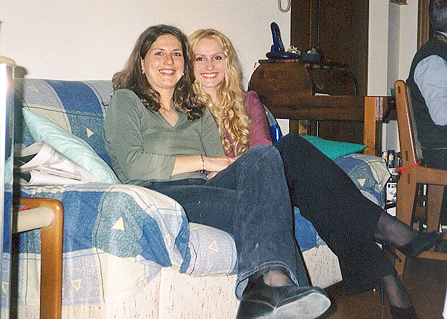 daughter of my Aunt Anna, wife of Mum's bro Mario...:)
I have always loved the atmosphere with my cousins, aunts and uncles. We just get along so very well and when we meet we are always havin a great fun. We live just near to one another, but of course the life and the commitments let us see everyone else just a few times a year like this, all together, like 50 people all together and that's why we like event like Tommy's Chresima :) They are amazing reasons for sharing our times together!!!!
Pictures in this page were taken in March 2003