17th of April, 2003... I turned 26 :) And the usual dinner with my closest friends was the usual awesome thing. Here.. well, if you are askin why we are laughin so...it's just because we are mad ;) (we didn't drink.. we are all saints, we :))
Valentina, Chiara, ME, Ilaria and Monia...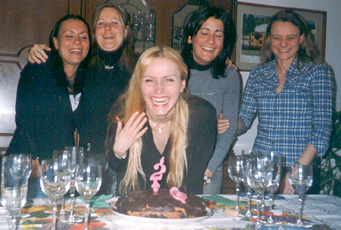 The reason of that laugh... won't be revealed ;)

In April I got as BDay gift (finally) a digital camera. Which allowed me to finally be capable of doing one of the most wonderful things of my life: collaborate with jrulier in Renderosity for shooting pictures of me and my friends he could have worked on for his project. Well... the results you can see (starting for second week of June) in my other section of the site that belongs to Friends artworks..., here instead I wanna cheer, praise, and thank with my whole heart this amazing man. Jean -Marc, you are a genius. I choose this picture of you because it reminds me of another genius's one (Einstein) funny pose that is quite famous :)
Love you :)
Let's honour a genius of real art:)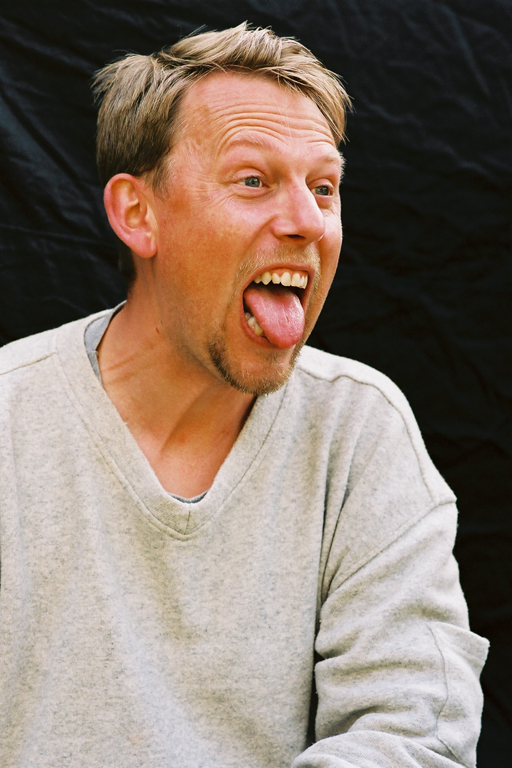 *hugs forever, dear one* :)



Another amazing experience that I started to live in April was the request from Renderosity Magazine editor deemarie to write a Tutorial about Demeter And Persephone image for the issue number 7.
No need to say I was totally surprised and amazed by the request... now, all of you know how unable I am of doing those stuffs.. but if I managed, was thanx to the lovely, patient, awesome Karl , my tutor in Rosity for the project :) :) :) You can see him here: he's as lovely as possible :)
Hugs dear :) Knowin you as been amazing :)
Karl, with his beloved cat...

That sadly died a couple of years ago.